One of the most exciting nights for fashion was last night. Fashion's biggest night out, The Met Gala. This year's theme was "Heavenly Bodies: Fashion and the Catholic Imagination."

This year's Met Gala was probably one of my favorite themes EVER. I also love when these icons take the time to respect the theme and slay it. I believe some celebrities and designers could of added more imagination to some of the couture. Some dresses were extremely detailed to the last button and other were more simple.

My top two favorite looks of the night:

Rihanna in custom Maison Margiela by John Galliano
Blake Lively in Atelier Versace

I mean how can anyone disagree, they looked amazing. This is what I want to see at the Met Gala.
Other looks that I loved in order.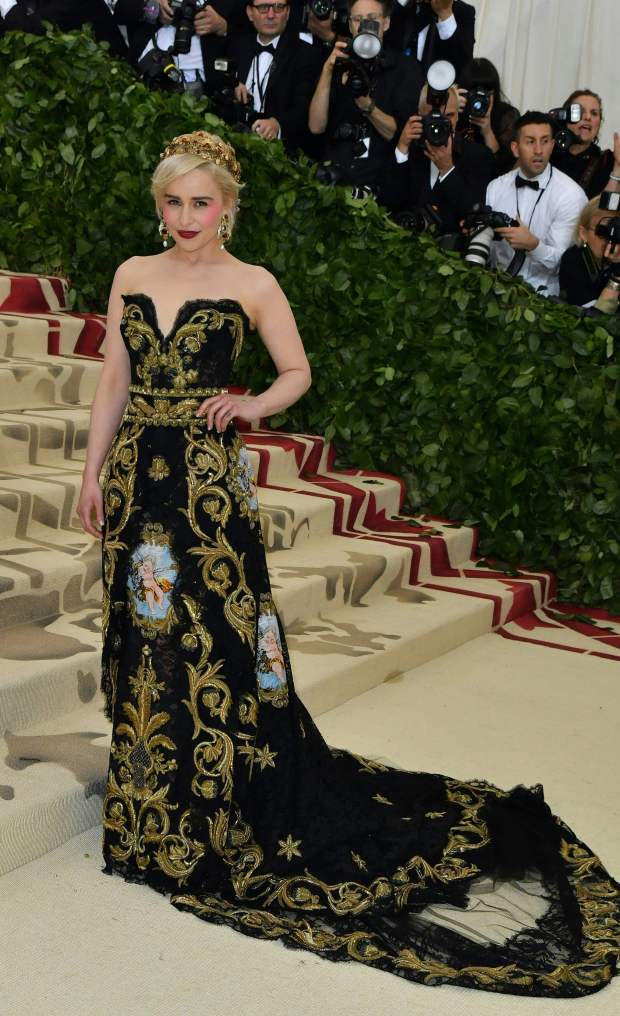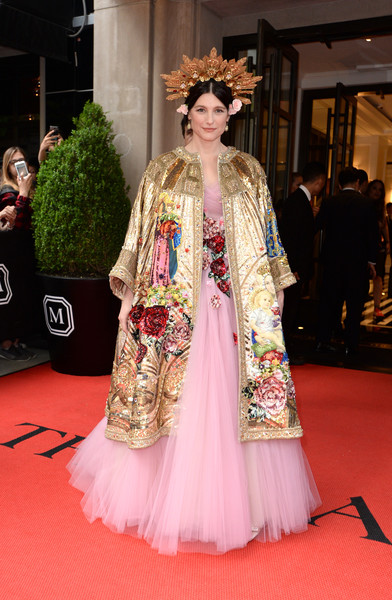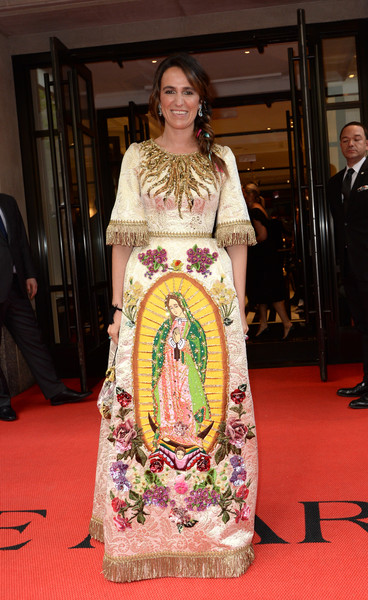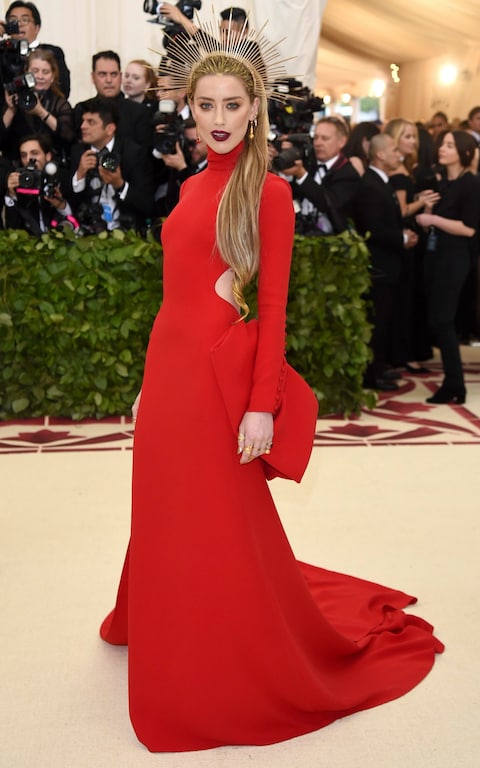 Cardi B in Moschino
Sarah Jessica Parker in Dolce & Gabbana
Nicki Minaj in Oscar de la Renta
SZA in Versace
Anna Wintour in Chanel
Katy Perry in Versace
Lana del Rey in Gucci
Madonna in Jean Paul Gaultier
Emilia Clarke in Dolce & Gabbana Alta Moda
Marjorie Harvey in Dolce & Gabbana
Tabitha Simmons in Dolce & Gabbana
Coco Brandolini in Dolce & Gabbana
Juliette Binoche in Balmain
Solange Knowles in Iris van Herpen
Kate Bosworth in Oscar de la Renta
Ariana Grande in Vera Wang
Bee Shaffer in Valentino
Priyanka Chopra in Ralph Lauren
Anja Joy in Dolce & Gabbana
Jennifer Lopez in Balmain
Sofia Sanchez de Betak in Dolce & Gabbana
Rosie Huntington Whiteley in Ralph Lauren
Zendaya in Atelier Versace
Rita Ora in Prada
Anne Hathaway in Valentino
Jasmine Sanders in H&M
Gigi Hadid in Atelier Versace
Eiza González in Prabal Gurung
Stella Maxwell in Moschino
Taylor Hill in Diane von Furstenberg
Bella Hadid in Prabal Gurung x Chrome Hearts Official
Keltie Knight in Paolo Sebastian
Irina Shanikya in Atelier Versace
Amber Heard in Carolina Herrera
Kim Kardashian West in Versace
Gisele Bündchen in Versace
Katie Lee in Danielle Frankel
Emily Ratajkowski in custom Marc Jacobs
Kate Upton in Zac Posen
Mary J. Blige in Versace
Here are details of the accessories and makeup looks that I very much enjoyed.
I also very much enjoyed what the men wore, here are two of my favorite mens looks.

Jared Leto in Gucci
Chadwick Boseman in Versace
Other of my favorite men's looks.
Nick Jonas in Dolce & Gabbana
Diddy & Christian Combs in Dolce & Gabbana
Darren Criss in Dolce & Gabbana
Migos in Versace
Troye Sivan in Valentino
Tom Brady in Versace
Phillip Picardi in Charles Jeffrey
Justin Theroux in Louis Vuitton
Travis Scott in Alexander Wang